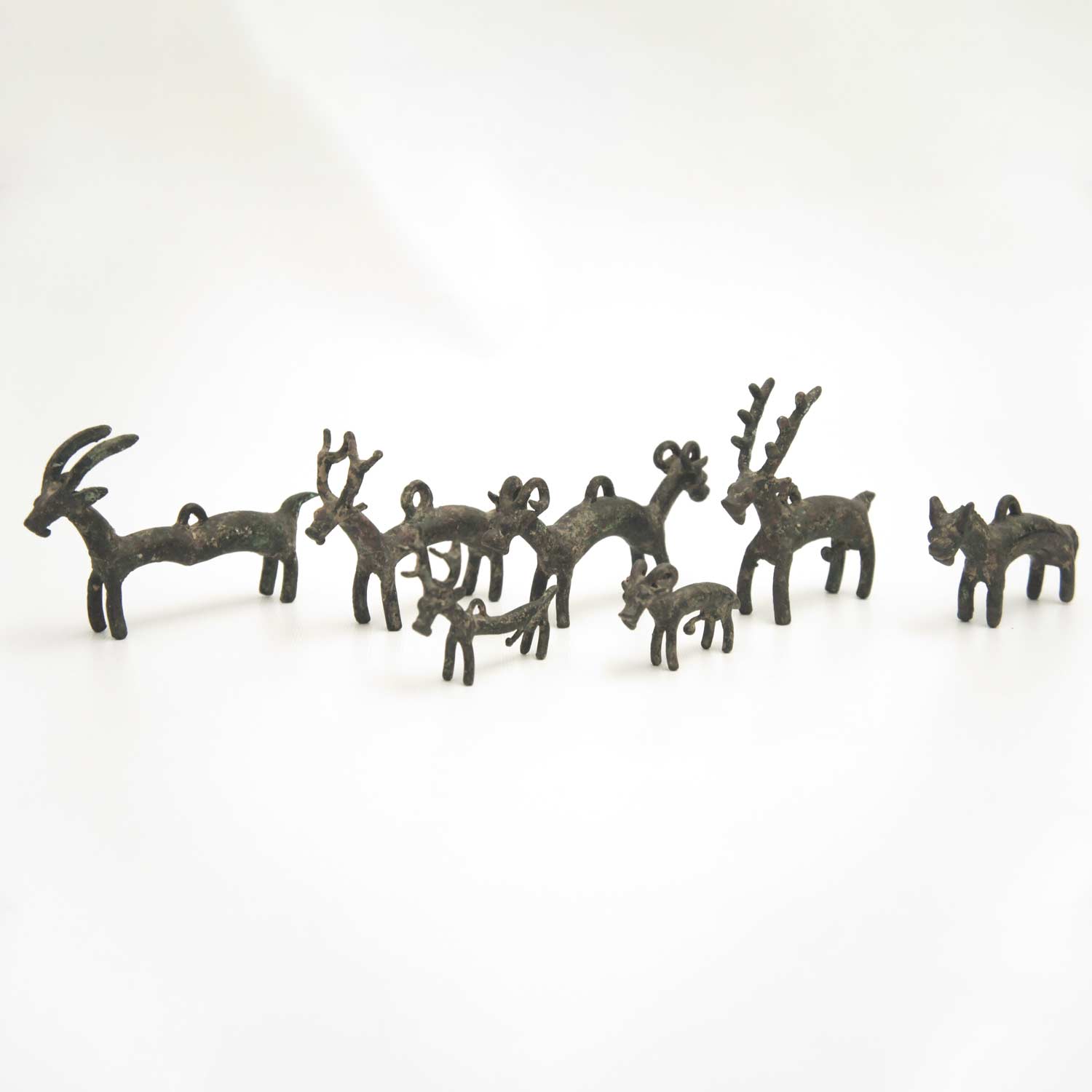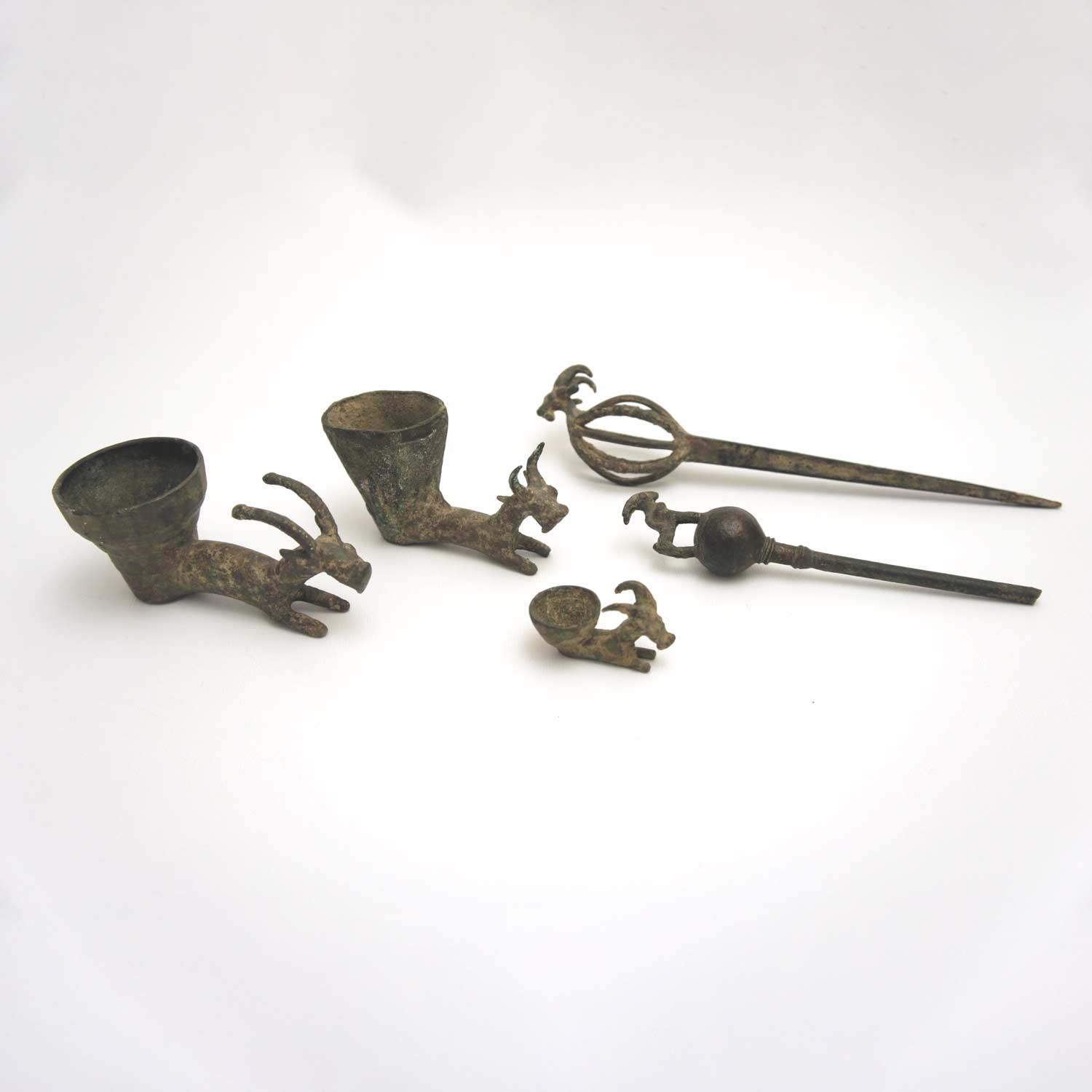 Group of statuettes depicting deer
Chiseled bronze
Various sizes
1st millennium BC
Large group of statuettes in bronze depicting figures of deer, from ancient Amlash civilization, known for its high craftsmanship skills, developed in the provinces of Gilan and Madzaran, northern Iran, in the Caspian Sea area, at the end of 2nd millennium BC. Observing the archaeological discoveries, we can appreciate the highly qualified artisanal activity, with production of ceramic and bronze objects, inspired by nature and animals.
These bronze-fused and chiseled statuettes show deer with different size of horns; some of them have a suspension ring at the top, as they were presumably used as ornamental pendant. Quite interesting are also the three rythons, molded with different sizes animal-protomes, and a pair of decorative cloak pins: one is embellished with a deer on top of a sphere with the tip rounded; the other also shows curved parts on its central body with a head of ram on top. Those quite heavy objects were used to fasten garments and fabrics before buckles' invention.
The essentiality of the representation and the interested shown for the world of nature by the people of Persia in the 1st millennium BC, are certain elements. It is not clear yet if these statuettes were just a representation of nature or religious symbols, to enforce physical strength or virility. Male members of the Amlash civilization were used to wear small deer figures on the buckles of their belts, always represented with their mighty horns clearly visible as symbol of strength and virility. Animals and generally the world of nature were tangible representations of the power and the mistery of the gods, consequently these statuettes became allegorically propitiatory elements for strength, fertility and prosperity.