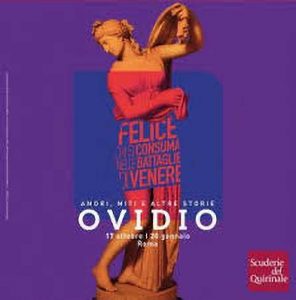 Scuderie del Quirinale, Rome
17 October 2018 – 20 January 2019
Within the celebration of the two millennials from Ovid's death, an important exhibition has been organized, featuring more than 200 artworks like frescos, sculptures, manuscripts and paintings about the poet's life and the main subjects of his poems: love, seduction, myths and relations with the power. About this last theme can be inserted the loan of Marcellus portrait, as heir of the Imperial succession. It also reminds to the same-name theatre, built by Augustus to honor his nephew and where, according to Ovid, the ars amandi could have been practiced in total privacy.