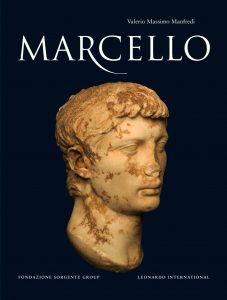 Marcello,
by Valerio Massimo Manfredi
Rome 2008 (Ed. Leonardo International)
A book promoted by the Fondazione Sorgente Group and Leonardo International in order to present the head of Marcus Claudius Marcellus at the National Museum of Rome at Palazzo Massimo alle Terme. The book includes the study by Prof. Antonio Giuliano on the Roman head from its origins to the first half of the Augustan period and the identification of the face of Marcellus together with the study by Prof. Valerio Massimo Manfredi on the life of the young prince, Augustus' nephew which ended prematurely crushing the future hope for imperial succession. The book is illustrated with the photographs of the head of Marcellus and paintings from Livia's Villa and the Villa della Farnesina taken by photographer Marco Delogu.