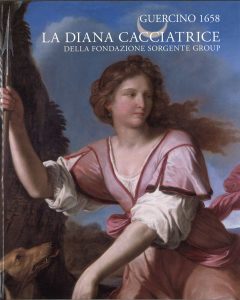 Guercino 1658. La Diana Cacciatrice della Fondazione Sorgente Group
edited by Davide Dotti
Bologna 2011
A catalogue promoted by Fondazione Sorgente Group for the exhibition of the painting by Guercino "Diana the Huntress" held in the Pinacoteca Civica of Cento, in the suggestive environment of the native place of the great baroque master. The catalogue carries out a deep study of that painting, shown to the public for the very first time, through few scientific contributes explaining the history and the iconography of the picture.